CAS America is a private, family-owned manufacturing company that was originally founded by Joseph and Gladys Cannon in Woonsocket, RI over 3 decades ago, back in 1986.
The company has experienced many changes over the years from its humble beginnings of 3 employees in a 5,000 sq. ft. building to its present day 20,000 sq. ft. location with a dedicated workforce that is hard to match. We started out strictly as an assembly plant with product that was designed for the low- to mid-range residential cabinet market. New condominium projects were a major growth market for our products. From 1986 to 1989, during a thriving economy, we expanded from 5,000 sq. ft. to 17,000 sq. ft. in assembly space and our work force grew from three to twelve. In 1989, the economy started to slide into a recession and our industry was one of the first to be affected through the slowdown in condominium projects and then eventually in the broader residential markets.
It was evident that if CAS America was to survive the recession, drastic measures would have to be taken. In 1991 we moved to a newer location in East Greenwich and reduced the assembly space from 17,000 sq. ft. back down to 5,000 sq. ft. We also cut back to our original three employees. These bold measures saved the company and allowed us to "live to fight another day," so to speak. During this time we also started to shift our core business from assembly to a full integrated manufacturing process as this was more in line with CAS America's vision for the future. By the end of the recession, although hundreds of businesses in New England closed, we weathered the storm and began to rebound. Over the ensuing decades we have continued to grow again, and began manufacturing and marketing cabinet systems for commercial markets. In addition to increasing our staff, we opened a second location in East Greenwich to help us manage our continuing growth.
In 2015, CAS America was purchased by the family that owns and operates KB Surfaces and Closettec, two related but different businesses. By 2016 CAS America had moved its operations into its new and current home in North Smithfield, Rhode Island to operate alongside KB Surfaces and Closettec. With our new 80,000 sq. ft. facility and our continued investment in state of the art technology, we have been able to stay ahead of the business curve with an extremely rapid rate of growth. We presently manufacture casework that is used in a variety of enviroments such as: Commercial, Administrative, Healthcare, Medical~Dental, Residential and Component Parts just to name a few.
Our Mission
CAS America is dedicated to being an innovative and preferred vendor of casework both in the Domestic and International Markets. At the cornerstone of our culture, we provide our customers with products of the highest quality and on-time delivery, at competitive prices.
We will always strive to innovate, improve and distance ourselves from the competition by being the best at what we do.
We are dedicated to meeting the financial needs of our employees by providing them with one of the most comprehensive compensation packages in the industry. Our commitment to providing quality training and state-of-the-art equipment provide opportunities for our employees to develop to their fullest potential..
We want to respect the Mother-earth by always thinking "green" in all our products and purchases, in order to insure a better future for all generations to come. In fact, in 2016 we renovated and moved into our current headquarters and took great pains to "think green" during the construction process, integrating solar power and clean water practices.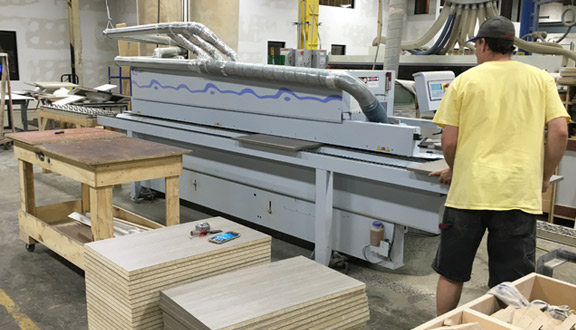 Our Philosophy
CAS America wants to encourage steady yet managed growth, increased productivity, while increasing the knowledge base and expertise for all of our employees. We achieve this through team work, shared experiences and continuous training programs.
CAS America believes in supporting the community that in turn supports our business. As a family-owned business since 1986, CAS is recognized in both the community and the broader industry for its excellence in quality and service. We encourage and participate in several community-based activities and organizations.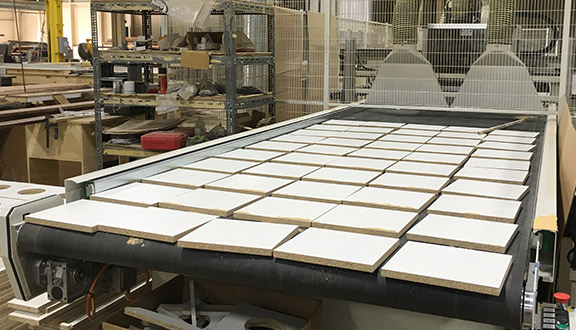 Our Team
There are many factors and initiatives that help a company to grow and prosper: keeping up with future trends, reinvesting in modern technology, and being committed to your customers and knowing their needs, just to name a few. These are all well and good intentions but none of this could be accomplished without skilled and dedicated employees. We here at CAS America are fortunate to have such employees.